Meet Our Team
Leeton Veterinary Hospital
Our practice has three Veterinarians, three Qualified Nurses, a Trainee Nurse and a Receptionist. We pride ourselves on keeping up to date with the latest information on new techniques in surgery and animal health.
All of our team are qualified in their chosen field and regularly attend workshops and seminars to keep themselves informed and ensure that every animal receives the best care and their owners the best service. We believe in patient advocacy and the provision of wellness to the animals in our care.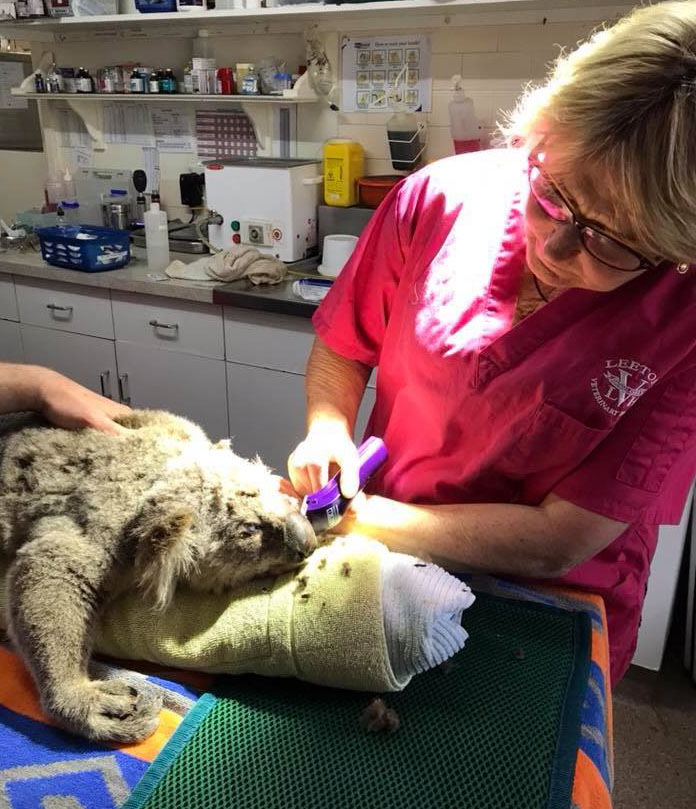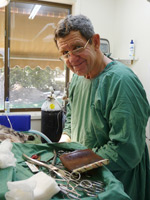 Dr Brian E. Munro, BVSc
Veterinarian
Brian obtained his Bachelor of Veterinary Science at Sydney University in 1967. He is a Veterinary Surgeon and Veterinary Director of Leeton Veterinary Hospital. Brian has been a veterinarian in Leeton since 1973 and previously worked in Colac and Mont Albert in Victoria as well as working in the UK.
Brian enjoys the constant variety of animals, caseloads, clients and challenges that working in a rural practice provides. Having the availability of modern diagnostic facilities for production and companion animals is also an asset and he finds having a great team who make the workplace very functional a benefit.
He currently has one Pembroke Corgi named Abby Girl. The Munro's have owned Corgis for more than 40 years and his wife Jan, did breed Corgis for several years.
In the past they have owned horses, cattle, cats, sheep, and poultry.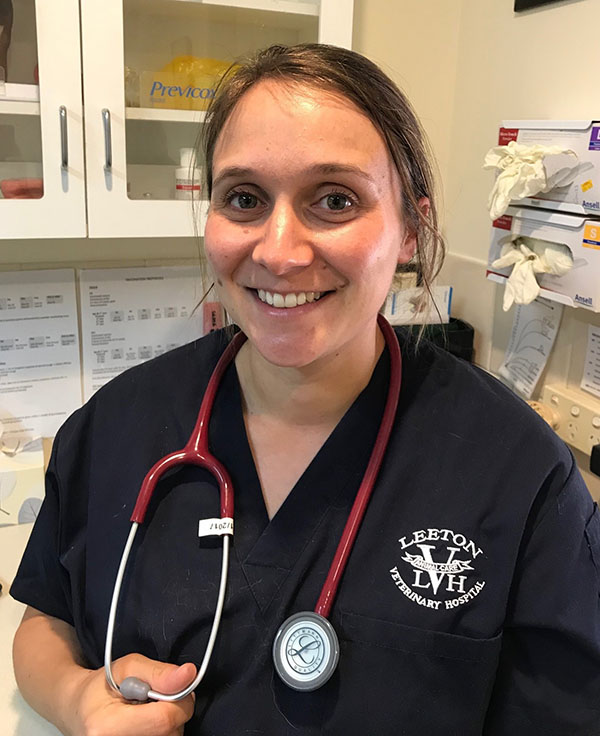 Dr Laura Iannelli, BVSc
Veterinarian
Laura obtained her Bachelor of Veterinary Science at Melbourne University in 2010. She is a local girl that grew up in Griffith and once she was qualified, came to work for us, fresh from university.
Keeping the animals that come to see us healthy and being able to help develop good client & patient relations is what Laura likes about her job. She enjoys seeing all our happy clients & their contented pets and believes that having a friendly and supportive team alongside her make her job satisfying. Laura loves being a vet and finds her career very rewarding.
Laura has adopted a Bull Mastiff Cross puppy from Pet Rescue called Ivy and a Kelpie cross called Stella and in the past had a pet North Western Carpet Python called Monty.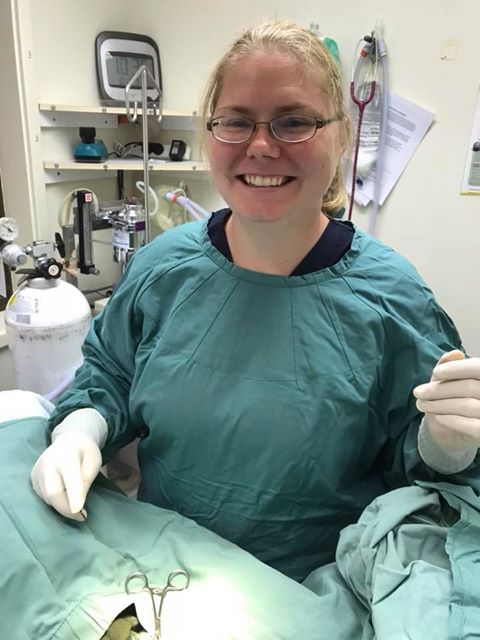 Dr Jessica Panozzo, BVSc
Veterinarian
Jessica is originally from a farming district near Chicago in the US. She studied Veterinary Science at the University of Sydney and graduated in 2017. The Leeton Veterinary Hospital is her first position as a Veterinarian, though she also worked as a Vet Nurse during her time at Uni at the Annandale Vets in Sydney.
She has a special interest in the behavioural aspects of veterinary medicine particularly when it comes to canine behaviour. Jess also likes treating our larger patients as well as the adorable pups & kittens we see.
Jessica has a Budgie named Billy and adopted a stray kitten shortly after starting at Leeton Vets named Baloo.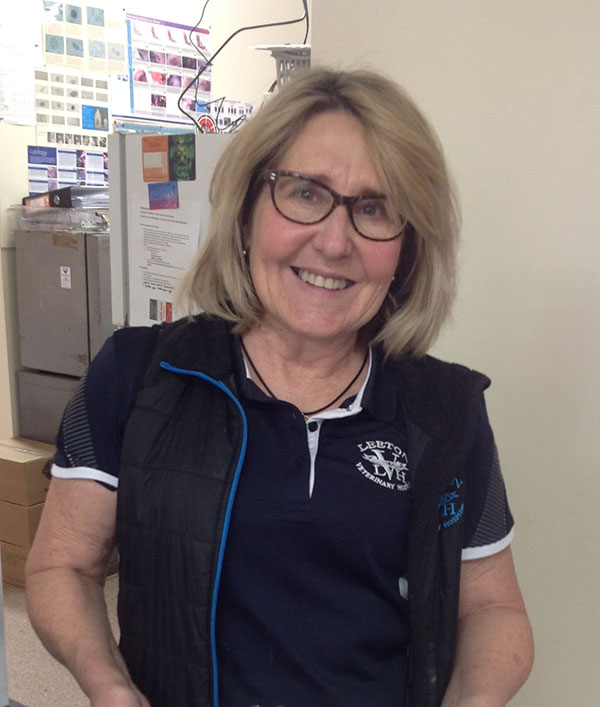 Karen Bradley
Veterinary Nurse
Karen started at Leeton Veterinary Hospital in 1987 and not only has her Certificate IV in Veterinary Nursing but also has a Certificate IV in Surgical Nursing and Certificate IV in Critical Care & Emergency Nursing and the Veterinary Nurse Technician Certificate. Karen is also qualified in Work Place Training and Assessment with a Certificate IV.
Helping pets and their people is what Karen loves about being a nurse and she finds that following cases through from start to a successful conclusion is very rewarding.
Karen has three dogs, Trevor Raymond, a Border Collie who likes agility training and running at the river and Murray Morgan, a Kelpie Cross who was rescued from a litter of abandoned pups at 1 day old and Georgia Lee, a Staffordshire Bull Terrier.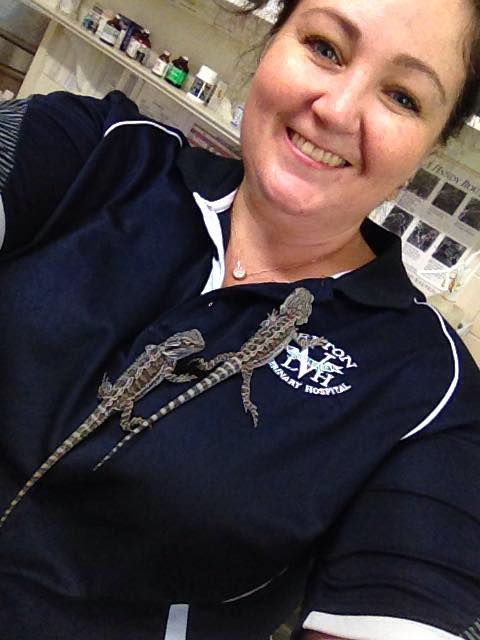 Melinda Angel
Veterinary Nurse
Melinda moved to Leeton to work as a Veterinary Nurse in 2002 and has her Certificate IV in Veterinary Nursing and the Veterinary Nurse Technician Certificate as well as certificates in Information Technology.
Melinda enjoys the variety of cases and animals that she sees and that every day brings new and different cases and there is always an opportunity to learn and be challenged in her career. Having the opportunity to promote animal health and wellbeing through community projects is another bonus.
She shares her home with Roxie the crazy Kelpie and naughty cat called Hamish. Melinda has also had cats, budgies and cockatiels that have been rescue cases in the past and way too much aquatic life to count.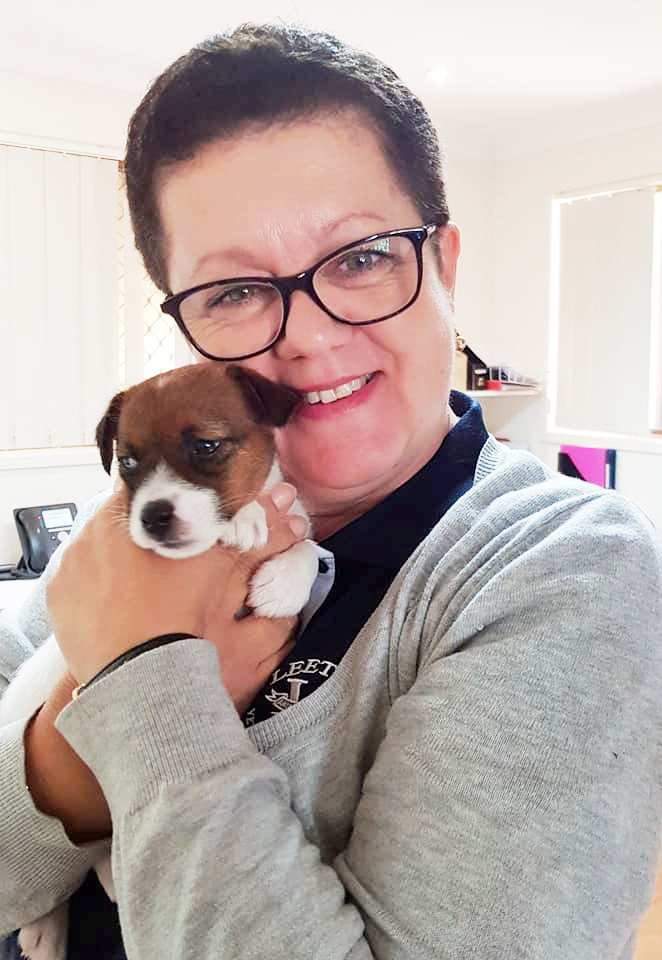 Joyce Guest
Receptionist
Joyce has been working as a Receptionist and Clerical Administrator since 2002 but has worked as a Vet Nurse before her children arrived.
Working with a great team and being able to assist great clients are just two of the things Joyce enjoys about her job. Getting the chance to have a cuddle and a pat with puppies and kittens would have to be her favourite though.
Joyce has a rescue dog at home, Harvey the Pomeranian.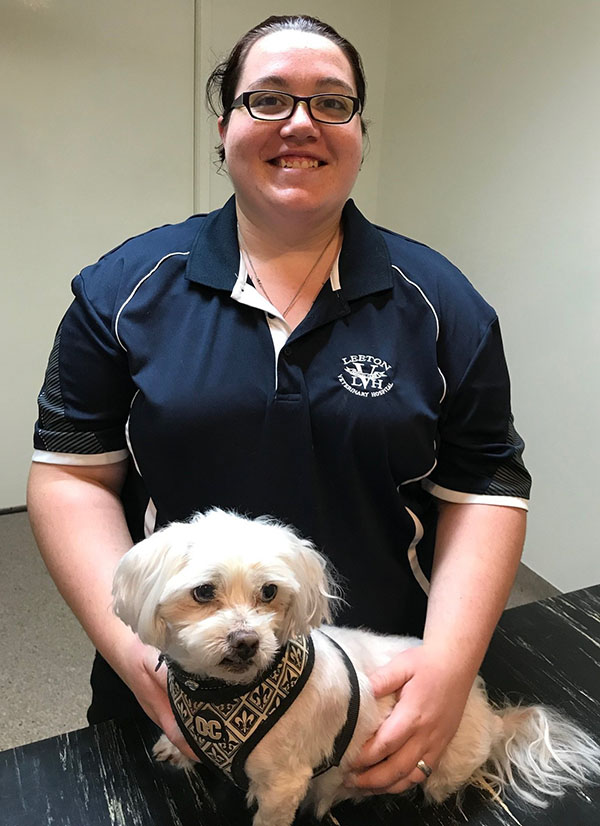 Sophie Morton
Veterinary Nurse
Sophie Morton is a local having grown up in Narrandera and Wagga before starting her studies in Veterinary Nursing at Wagga TAFE. She qualified as a Vet Nurse in 2012 and had 6 years' experience in Vet Nursing before joining us in 2017.
The relationship that we have with our clients and patients is one thing that Sophie loves to foster. She also enjoys being there by your pets' side when you can't be.
Sophie has a Cat named Strudle and a Staffy cross dog called Lexie at home. She is also raising an orphaned kangaroo called Harper.
Tia Miller
Trainee Nurse
Tia Miller started with us in 2019 as a trainee and she is currently studying the Certificate IV in Veterinary Nursing at Wagga TAFE. Tia had done work experience with us when she was at High School and she had also volunteered to help us in our Animal Nursery at the Leeton Show when she was at school.
Tia has always been fascinated by animals and in learning all that she can about them. She enjoys the surgical nursing of patients the most and the joy in seeing pets that have been in a critical condition get well again and go home to their family.
Tia has a Thoroughbred horse named Missy and a Golden Retriever cross dog called Jet. Her family also has several other dogs and cats living at home with Tia.